Surgical House is a family owned Australian business established in 1980 in Perth, Western Australia. We are a wholesale and retail supplier of healthcare consumables and equipment distributing Australia wide. Over past decades we have built our business on a reputation of excellent service, mutual trust and reliability.
Surgical House is truly a one-stop-shop for medical, surgical and home healthcare products. We service many markets including:
General Practice and Allied Healthcare
Aged and Disability residential homes
Home Care Providers
Hospitals
Specialists
Educational Institutions
National Disability and Insurance Scheme (NDIS)
Charities and welfare bodies
Healthcare professionals such as Nurses, Podiatrists, Veets, Dentists, medical students and other health professionals
General public
Surgical House is a service oriented company. Our attitude is that service is what matters above all else. How do we define service? According to our customers, service is:
Product availability - we hold an extensive range of products in our warehouse. We will also source a product you need that we don't have in our warehouse.
Reliability - after 40 years in the healthcare industry you know we are going to be there for you.
Understanding Your Needs - we believe in long term business relationships so that we can get to know your business and better meet your needs
Delivery - we aim to despatch your order within 48 hours from our warehouse and can send you an email to let you know your order is on its way!
Value - we know that you want value for your money so we have a number of initiatives that will help you save money and time.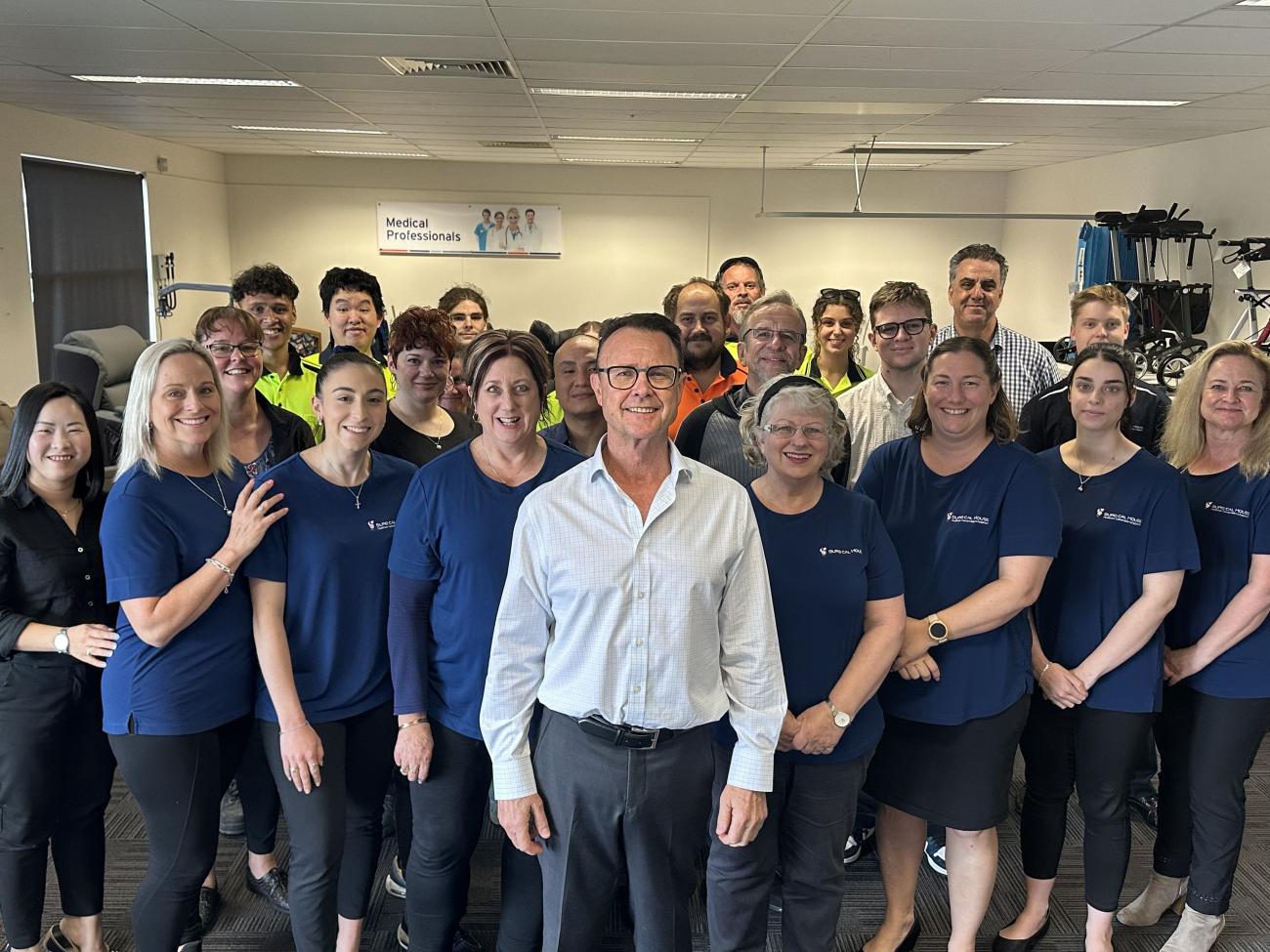 Quality assurance
In 1993 Surgical House became one of the first companies in healthcare industry in Australia to attain ISO9001 Quality Assurance. We have maintained this accreditation to date through hard work and with an attitude that anything less than 100% is not good enough!