ATSA Independent Living Expo - Perth 2021
May 2021 Surgical House had an absolute blast exhibiting at the ATSA Perth Independent Living Expo.
We met so many people from all walks of life and all of them had fun entering our free competition of guessing the number of "Skittles in a Jar". The winner not only won the Jar full of Candy Goodness but an amazing Indulgent Hamper from @theherdsmanmarket .
We were also busy shaking the tin and raising funds for our friends at @hannahshouseperth who do amazing work providing Care, Comfort and Joy for Children with Life-Limiting or Complex Conditions.
More Information
---
Celebrating Easter @ Adventure World with Hannah's House
Apr 2021 Surgical House was very honoured to be invited by Hannah's House to attend their Adventure World day which they put on thanks to many sponsors for all their families.
It was great to meet the Hannah' House founders Martin & Jacky whose daughter Hannah was the very reason this truly special organisation exists, and a more inspirational couple you won't meet.
We had so much fun meeting all the kids and families attending on the day, and even though the temperature soared about 38 degrees it was truly smiles all round.
More Information
---
Hannah's House @ Surgical House
Mar 2021 Hannah's House Network and Education Meeting was proudly hosted by Surgical House.
Attended by their team of nurses, support workers and clinical members, with guest speakers Kim Gelman from Coloplast discussing wound care, and our very own Equipment Specialist Mellissa Menezes speaking on pressure management. The training was followed by a networking meeting in our boardroom and a very lovely breakfast indeed.
It was a great morning and we cant wait to have Hannah's House back soon to do it all again.
More Information
---
Heroes of the Recent Perth Bushfires
Feb 2021 Dean from GOSAC (Give Our Strays A Chance) reached out to Surgical House this week asking for help so that he can help the animals impacted from the recent Bushfires in Perth.
This amazing 17 year old and recent winner of the Australia Day Community Young Citizen of the Year Award is doing incredible work helping Animal Shelters who have been inundated with injured and severely burnt animals from the recent the Wooroloo fire. We were happy to supply syringes which is the least that we can do.
More Information
---
International Day of People with Disability
Dec 2020 Surgical House celebrates International Day of People with Disability by attending a host of events throughout Perth.
We saw many existing friends along the way, but more importantly we met many new amazing people who were all so willing to share their stories with us. Well done to all who hosted events on this very special day.
More Information
---
Enable Lifecare Workshop
Nov 2020 Surgical House proudly host Miki Rossanis from Enable Lifecare to run practical training to a host of Occupational Therapists.
Thank you Miki for sharing your in depth knowledge to us all which will no doubt help so many.
More Information
---
NDIS Kicking Goals Expo
Nov 2020 Surgical House exhibited at the Plan Partners NDIS Kicking Goals Expo. We took an opportunity to meet a host of NDIS providers doing amazing work in the sector.
This was an opportunity to show case Surgical House NDIS offering. We proudly presented our paediatric range of products.
More Information
---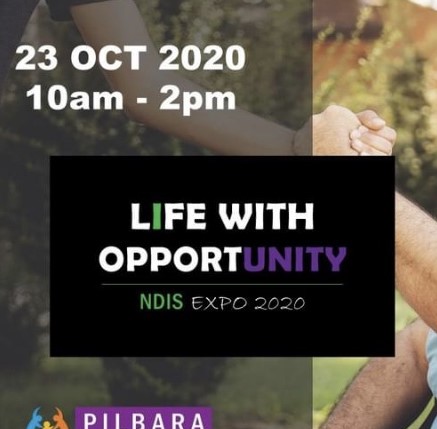 NDIS Expo Life with Opportunity Karratha
Oct 2020 Surgical House was very honoured to be in Karratha on Friday 23 October 2020 as an exhibitor at the Life With Opportunity NDIS Expo.
Well done to Sonali @ Pilbara Plan Management Service and all involved in bringing together so many NDIS service providers to create a fantastic community event
Better serving NDIS participants in the Pilbara region was something everyone felt so strongly about, and we are certain this event will only get bigger in years to come.

Surgical House can't wait to go back !!
More Information
---
Live Your Potential NDIS Expo is Now Back On !!
Sep 2020 Surgical House along with co-organisers NDSP and a host of sponsors and exibitors hosted Live Your Potential NDIS Expo. We would like to thank everyone who attended the Inaugural NDIS Live Your Potential Expo on Friday 18 September, 2020.
To Tanya @ District 360 Supports & Neil @ NDSP a special thanks from the bottom of our heart.
To Hannah's House & Rebound WA don't ever stop the incredible work you are doing, and we were honoured to work alongside you.
To all our sponsors, exhibitors and volunteers you are amazing and without you none of this could of happened.
To Mix 94.5 thanks for the fun & the music.

Stay Tuned for the Sequel !!
More Information
---
Live Your Potential Workshops
Aug 2020 Surgical House in partnership with NDSP Plan Managers proudly hosted A Free Professional Development Day for NDIS Support Team and Front-line staff.
Surgical House would like to thank all the NDIS front line staff that attended our NDIS Live Your Potential Workshop on Wednesday August 26, 2020 making the day a huge success.
A special thanks to NDSP & District 360 Supports in helping organising, and an even bigger thank you to our magnificent sponsors & educators from Coloplast, Smith & Nephew, Abbott Nutrition, Hartmann, Carilex & Ego Pharmaceuticals.
More Information
---
Abilities Expo 2019
Oct 2019 Surgical House exhibited at the 2019 Abilities Expo. The Abilities Expo was good opportunity for people with disability, their families and carers to find out more about the services they can access and the organisations that provide those services. Our XBOX Adaptive Controller ignited some serious gaming action and provided lots of fun for everyone. It was a very enjoyable day for us and for people that visited. We hope to see you all on the next expo.


More Information
---
2019 Royal Fremantle Charity Golf Day
Oct 2019 Surgical House attended 2019 Royal Fremantle Charity Golf Day. The 2019 Royal Fremantle Charity Golf Day in support of Rocky Bay saw over $10,500 raised to purchase vital Eye Gaze equipment for Western Australians living with disability. Our golf team mr M.Konarik and mr C.Dalgarno joined forces to support the worthy cause.
Golf day ambassador, 44-year-old Brendan Ryan, was left with an acquired brain injury after receiving treatment for Leukaemia as a teenager, which saw his ability to communicate and engage with those around him deteriorate.
That was until Rocky Bay introduced Brendan to the Eye Gaze. The equipment translates all touch, gestures, clicks, keyboard strokes and side swipes into actionable commands using only shifts in a person's eye gaze.
Not only can Brendan now communicate more effectively, he also has more control of the environment around him simply by accessing a range of gaze-enabled environmental controls.
More Information
---
NDIS Kicking Goals Expo
Oct 2019 Surgical House exhibited at the Plan Partners NDIS Kicking Goals Expo. This was an opportunity to show case our new NDIS Plan management system.
The system makes NDIS ordering and management a breeze. Gain full visibility in your spending against the budget. Check budget expiration and funds that are available to purchase products and services from Surgical House.
---
Rehacare International 2019
Sep 2019 Surgical House attended REHACARE 2018 in Dusseldorf, Germany. With over 900 exhibitors from over 30 countries are expected to attend. The trade show covers the medical device industry, a huge exhibition of adapted vehicles for disabled people and the REHACARE conference with a focus on 'digitally shaping our lives'.
---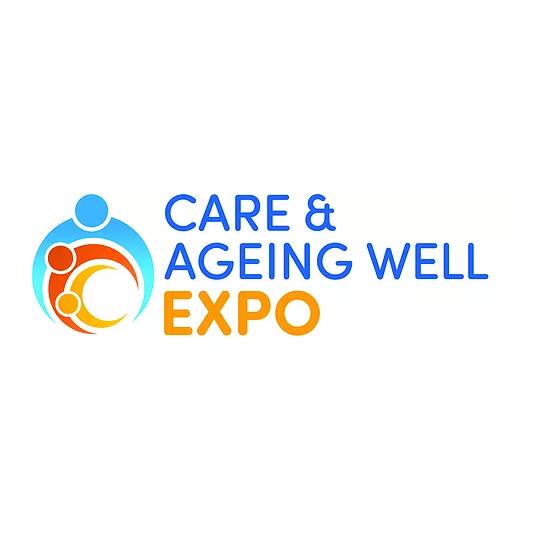 Care & Ageing Well Expo 2019
Aug 2019 Surgical House exhibited at the 2019 Care and Ageing Expo in Perth on August 3rd and 4th. The Western Australian Care and Ageing Expo is a showcase of the products, services, information and education available for the care and support of the ageing Australian consumer. The Expo provides a comprehensive source of information to the Western Australian consumer to enable them to make an informed choice about all things aged care - whether people are just starting to understand the journey of caring for loved ones or looking at how they can be better prepared for the future.
More Information
---
Client centred care in injury management
Aug 2018 Occupational Therapy Australia held a forum in Perth, "Client centred care in injury management". Surgical House was a proud supporter and sponsor of this event for 2018. The focus of this event Was to explore the current landscape in workers compensation and will examine how business drives impact, in client centred care. This event gathered experts centred in client practice offering education and innovation. The forum was aimed for occupational therapists, rehabilitation providers, physiotherapists, assessors, educators, students or occupational physicians.